Description
CannaPower RAW CBD 5%
CannaPower RAW CBD oil of 5% is a high-quality full spectrum CBD oil. This CBD oil is purely natural and fits seamlessly with your own endocannabinoid system. This system keeps your body in homeostasis by, among other things, properly regulating your immune system, digestion and sleep-wake rhythm. CBD oil has no (known) side effects and is not psychoactive. In short, you don't feel under the influence or trippy. This RAW CBD oil with 500mg CBD contains many more cannabinoids in addition to CBD because it is extracted unheated. In addition to CBD, this oil also contains:
CBDA

CBG

CBN

CBC (Celsion Battery Case)

MH
And more..
The valuable pigments, terpenes and phenols from hemp also contribute to the healthy composition of this CannaPower CBD oil. The hemp used for this oil is specially grown for this. This is in contrast to many other suppliers where industrial hemp is used. This significantly increases the risk of side effects due to the presence of other (toxic) substances. In short, with this CannaPower RAW CBD of 5% you have a very reliable high quality CBD oil at a competitive price.
Use
Take 1 to 3 drops under the tongue daily. CBD oil has a bitter taste. When you take the drops under the tongue, you will have less problems with this.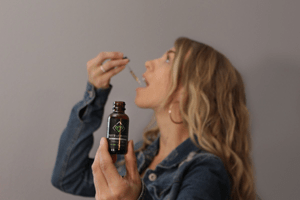 Content and quantity
Content: 10ml
Quantity: 500mg CBD
Application
Many people use CBD oil for the benefits they experience. Below we will go into this in more detail. The use of CBD oil would help against various complaints such as:
Anxiety attacks
Epilepsy
Chronic pain (often in combination with THC oil)
Skin complaints
Sleep problems
Psychosis
Studies show that CBD has been shown to help with seizures. It would also inhibit fear. In addition to the above benefits, research also shows that CBD helps against nausea and rheumatoid arthritis.
There is not yet conclusive scientific evidence for all applications. More research is needed to prove these benefits. There is, however, a great deal of anecdotal evidence about the many benefits people experience.
In Summary
In short, CBD is not a panacea and certainly does not help against everything. In addition to the scientifically researched benefits, see it mainly as a beautiful and natural supplement. It is a good supplement to health and contributes to an improved resistance. We recommend that you do not buy CBD oil that has been heated. We also strongly advise against CBD that comes from industrial hemp. This is because hemp has the ability to absorb heavy metals from the soil. so always buy your CBD oil from a trusted store where the hemp is grown in a safe and controlled environment. With this CannaPower RAW CBD you get a good and reliable CBD oil for a competitive price.