Smartshop Belgium
Are you looking for a smart shop in Belgium? Then you may not need to look any further. Smart Bazar is an online smart shop and physical store that specializes in smart shop products that we supply throughout Europe and therefore also in Belgium. We also sell a wide range of products head shop , lifestyle en shamanic products. Do you want to quickly order your favorite smartshop products? View our range via one of the links below and make your order!
Pros
Fast service to Belgium
Quick and personal contact with all your questions.
Many satisfied Belgian customers who preceded you.
Wide range of smart shop products at competitive prices.
Very many smartshop and headshop products.
Guaranteed high-quality products.
Special offer of shamanic articles
Choose from the many smart shop products that you see on this website. Our articles give you the opportunity for an intense experience in a legal, healthy and therefore responsible manner. If you place an order through our website, you will already have your smart shop product within a few days. Of course we are not concerned with the delivery of the mail so that abnormal delays go beyond us. However, this is normally not the case. Our smart shop products are shipped discreetly packaged to you. Look at the bottom of this page for more information about shipments to Belgium.
Smartshop Service
Our smart shop is known for the fast and sublime service to Belgium. All smartshop products have been carefully selected by us to give you the most special experience possible. All our articles are selected on various points such as efficacy, minor side effects and effectiveness. Of course we carefully check our purchases before they are sent. We only settle for the best quality and you benefit from it! We maintain good contacts with our suppliers and we know all the ins and outs of the brands and products that we supply. Because of this we are able to make a very good match with the wishes that you have as a customer. If you have special wishes or questions, please feel free to contact us so that we can further guide you in making your choice.
Smartshop 24 hour service
Our webshop is open 24 hours a day so that you can make your smartshop order from Belgium at any time.
We put all here plus points in a row and hope that you as a Belgian customer choose our smartshop.
- Very affordable smart shop products for everyone's budget.
- All smart shop products delivered to you quickly and anonymously.
- Open for orders 24 hours a day, 7 days a week.
- Wide selection of smart shop products.
- Easy and quick contact with questions.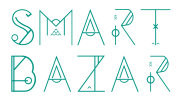 Priority shipping Belgium
We work with the best partners for a fast delivery to Belgium. When possible, your order will be delivered in an envelope or otherwise per discreet package. For envelope shipments and Track & Trace is not guaranteed.
Most packages to Belgium are delivered between 3 and 5 business days after shipment with a maximum of 18 business days.
We do our best to provide you with as much tracking information as possible but the quality of the tracking details may vary. If a product does not arrive after the above shipping period, we will start an investigation at the postal company. This may take some time. If a package does not pass customs due to regulations in your country, you are not insured for this. See also our Terms and Conditions. So always check first whether the product is allowed in your country. If this is the case but the product has not arrived, we will still send you the products or you will receive your purchase amount back.